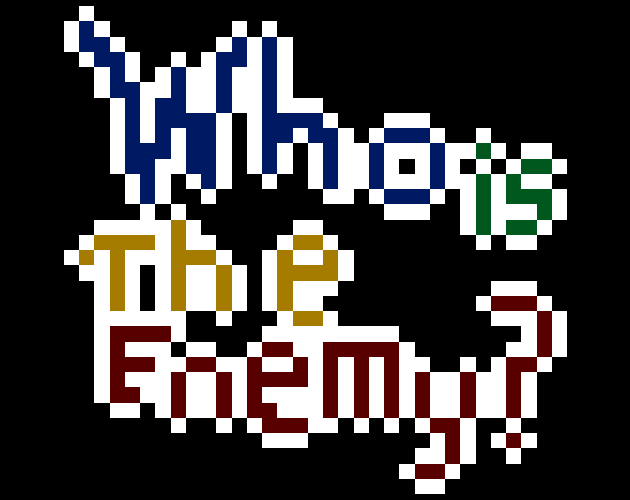 Who is the Enemy?
A downloadable game for Windows
Mr. Schitz has Schizophrenia, and he imagines voices. Listen to them, or not
Developed by Benjamin Hunsicker, David Rozell, Kevin Caldeira, and Josh Liska, a.k.a Jam 🅱️am
Install instructions
Simply extract both files, and run the .exe (the .pck file must be in the same folder!)
The "Jam Version" is the original version released for the FSU Fall Game Jam, while the Windows version has many new features and improvements over the original.
Download